WELCOME TO HANDS WITH CARE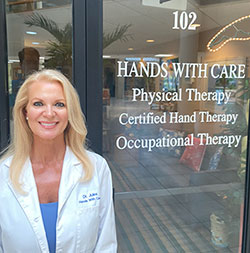 Hands With Care is a private, therapist-owned, outpatient Physical & Occupational Therapy facility, staffed with skilled licensed professionals dedicated to providing the finest, quality rehabilitation and therapy with a personal touch.
Our staff members include a team of Physical & Occupational Therapists who have advanced training and clinical experience in the evaluation and treatment of injuries and conditions related to both the upper and lower extremities. Hands With Care outpatient services include upper and lower extremity pre/post surgery rehab, tendonitis, carpal tunnel syndrome, arthritis and custom splinting. Other areas of specialty rehabilitation include sports injuries, neurological disorders and activities of daily living skills training.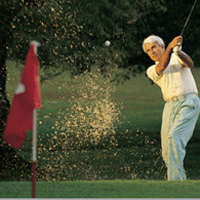 At Hands With Care, you will be greeted by a courteous staff committed to helping you achieve maximum therapeutic results in a warm and friendly environment. Our philosophy underscores the importance of incorporating a positive attitude and compassionate care with skilled treatment in the process of healing and restoring function to each and every Hands With Care patient. We take great pride in offering specialized one-on-one rehabilitation and therapies in state-of- the-art facilities that provide efficient personalized treatment. We believe the key to the healing process begins with successful interaction between our skilled Physical and Occupational Therapists and our patients. We assist our patients in developing a customized treatment program which follows a physician's protocol and requirements and is meaningful to each patient as they are a unique individual.
Our ultimate goal is to help you restore your functional abilities, returning you to your daily activities, sports or work. Your Hands With Care team will assist you with home and work habits that strengthen your body, prevent new injury and help you maintain a healthy, happy and satisfying lifestyle.